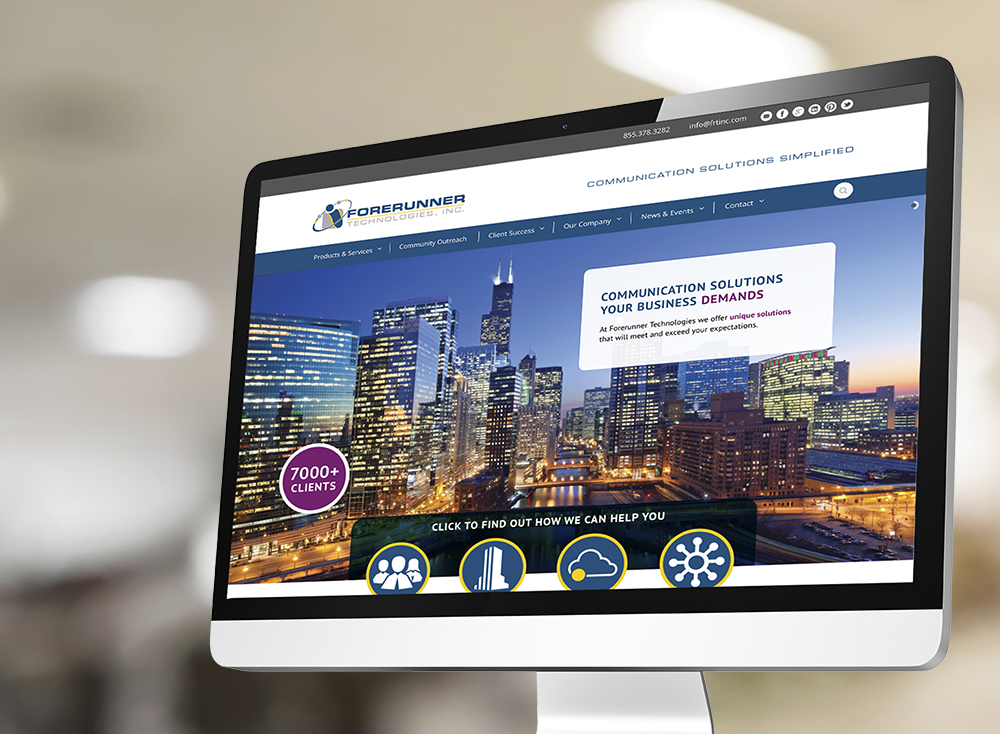 Forerunner Website Design
Design website look and feel, conduct content audit, establish site architecture, prepare and create all web pages, write and edit copy, create icon sets, provide content management system training for in-house maintenance.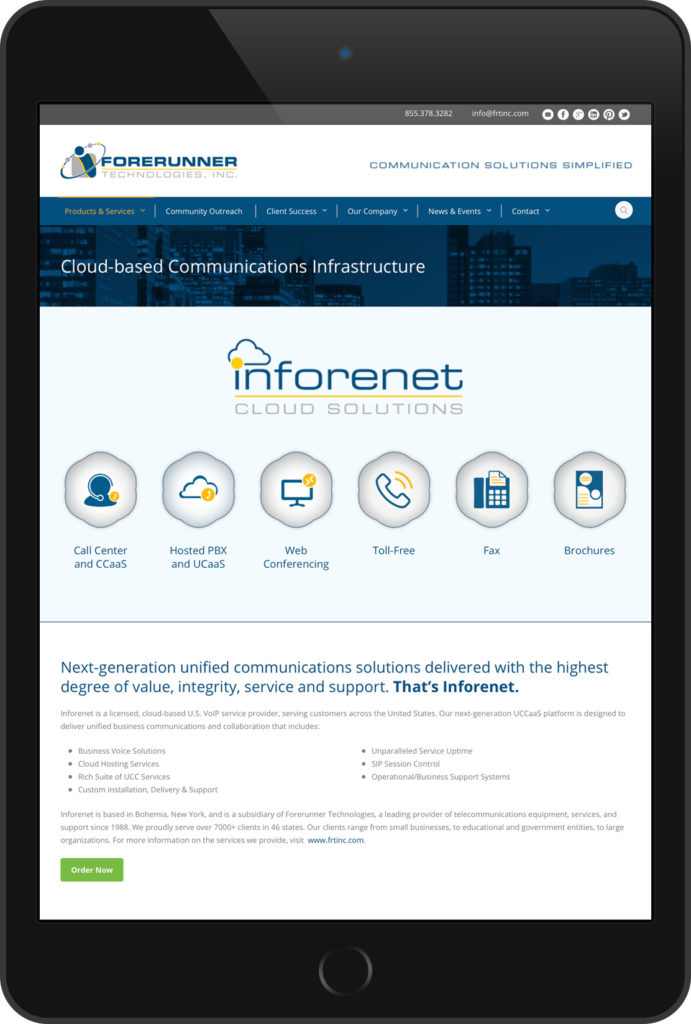 Inforenet Microsite
Create branding for cloud-based communications solution, including brand name, logo, supporting icons, and a series of sellsheets describing various feature sets. Implement the micro-site with various information resource pages and sales funnels.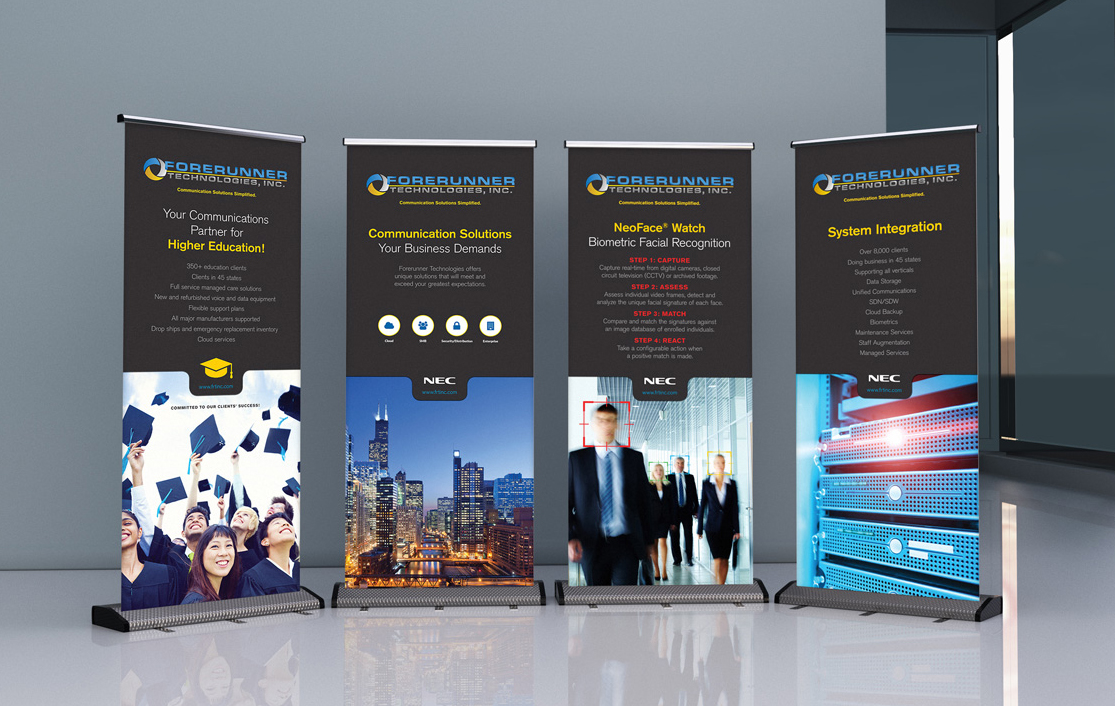 Forerunner Standing Banner Displays
Design a series of standing banners to complement the design of the new website and corporate messaging; print and deliver the 31.5″ wide by 84.75″ high banners and deliver to several locations.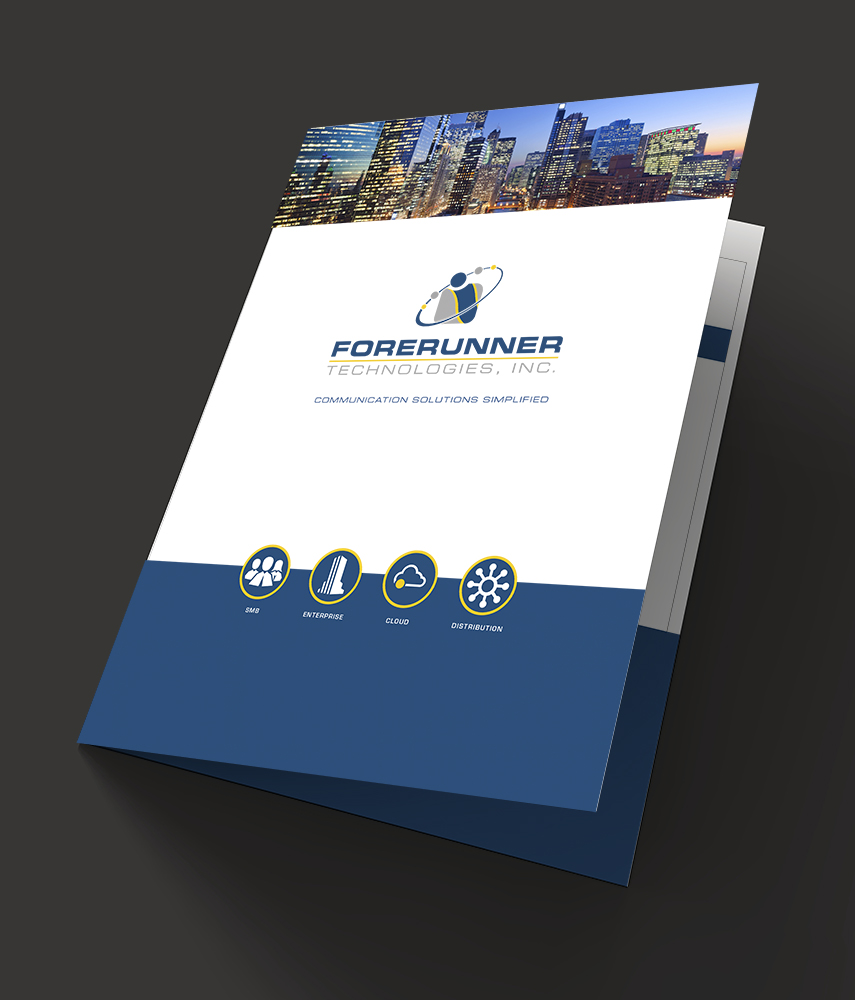 Presentation Folders, Sellsheets and Print Collateral
Design various print pieces for sales and marketing use. Optimize for web use and put in online "Brochures" download area. Offset-print longer runs as required.