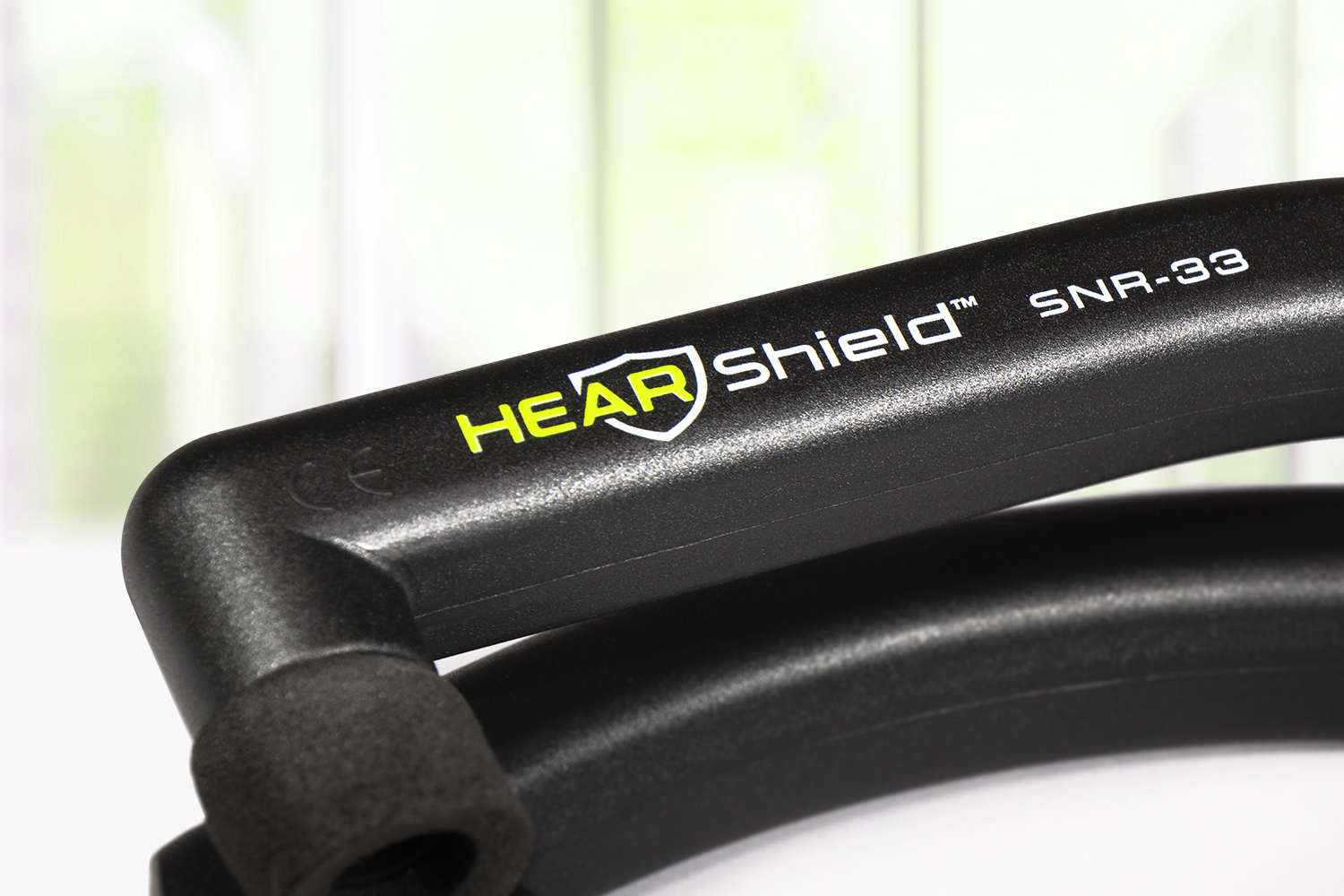 HeadShield Logo
Design a logo which will work effectively in an area 1.75″ wide by .25″ high, screen printed in two colors on a dark background. Two versions of the selected logo were prepared: one for use at very small size, with reinforced stroke weight and additional letter spacing, and one for use at larger sizes.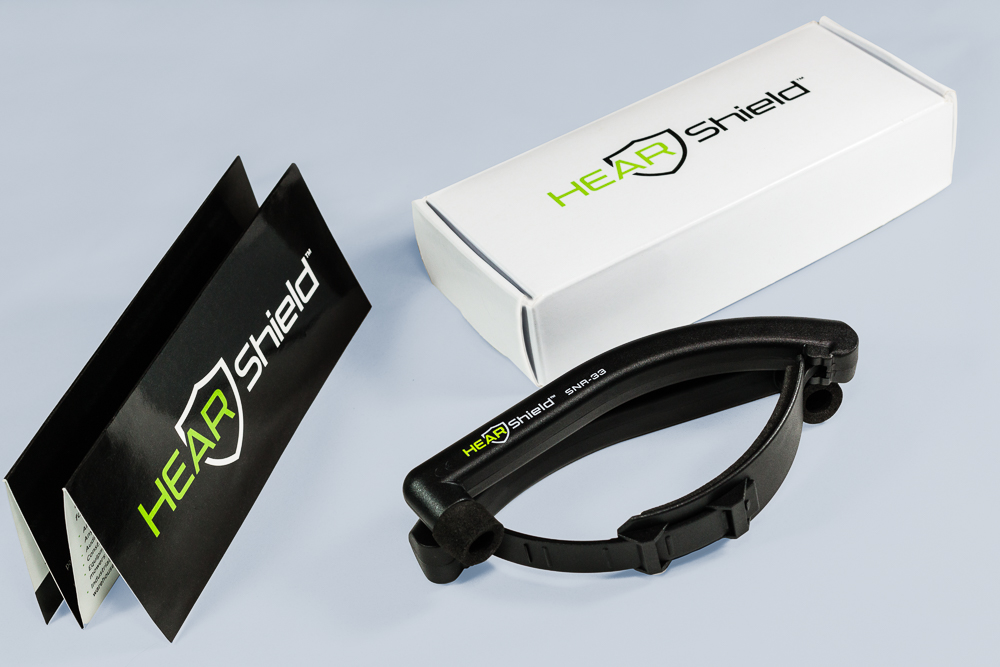 Branded Packaging and Insert
Design complementary packaging and product insert.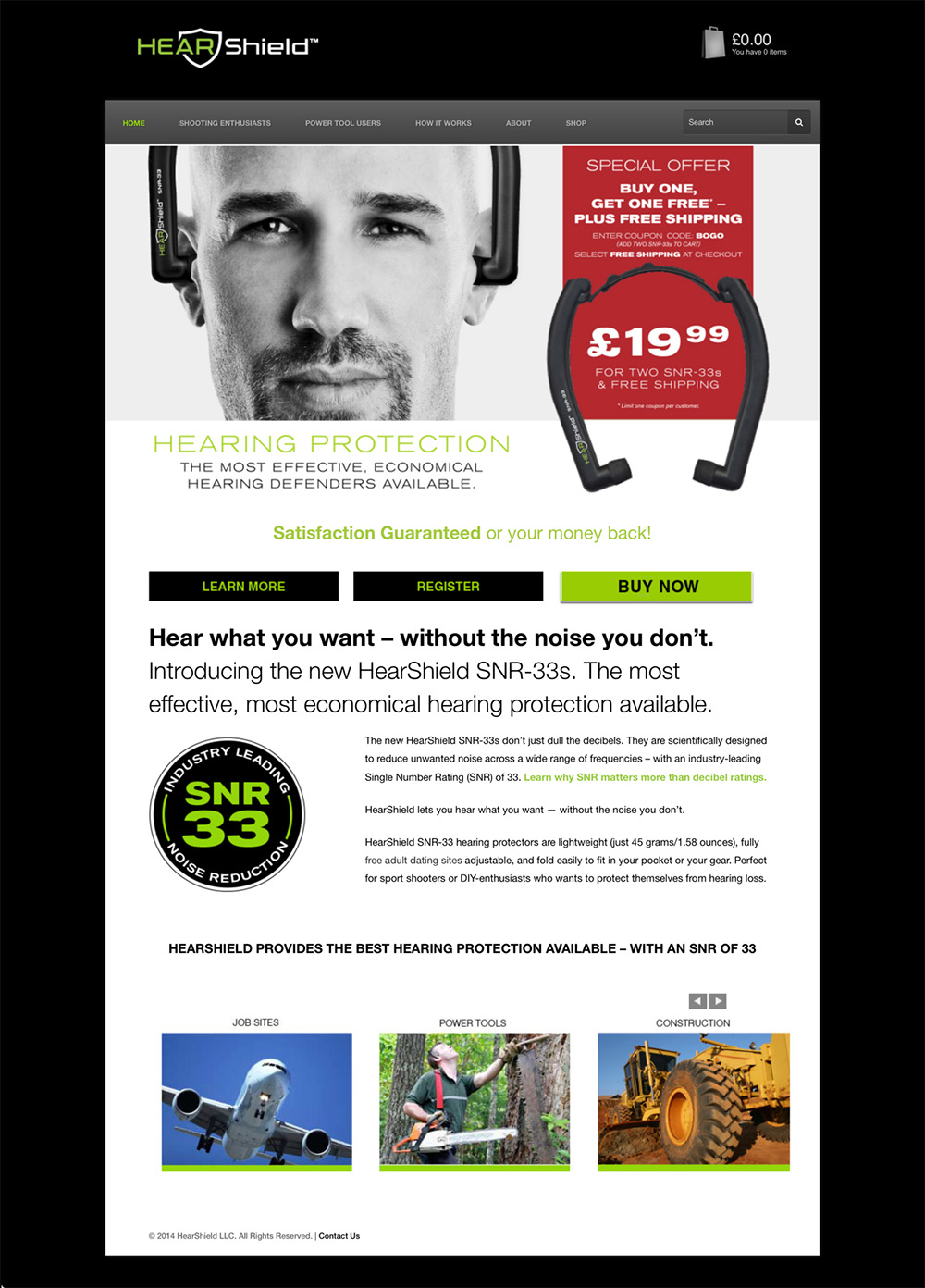 HearShield Website
Design website for European market, with fulfillment based in Ireland. Write copy for the website, with special attention to SEO search terms.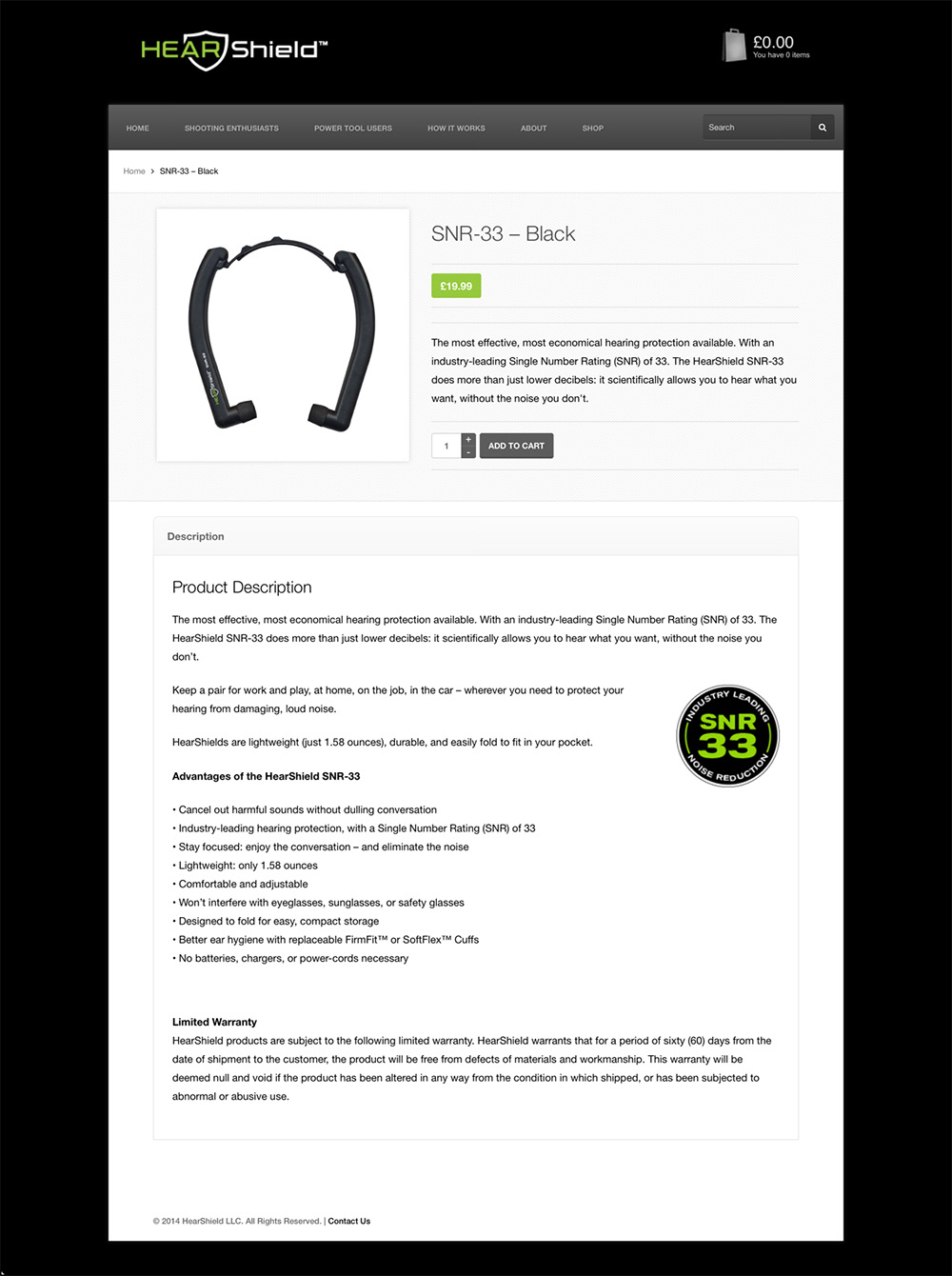 HeadShield eCommerce Site
Design and implement e-commerce site for European Union consumers.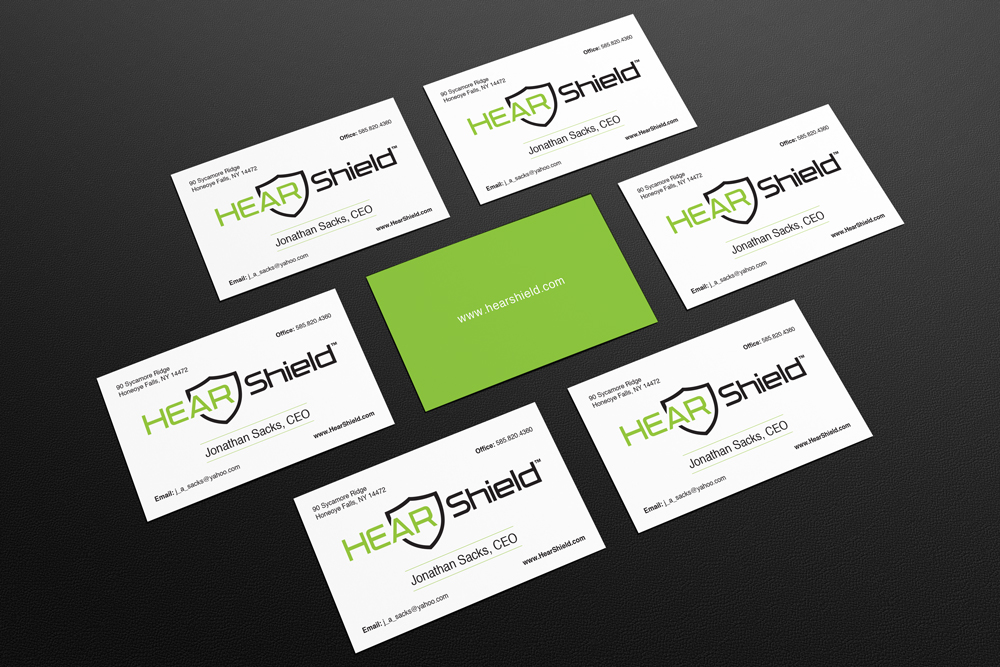 HearShield Business Cards and Letterhead
Design corporate identity materials for sales force.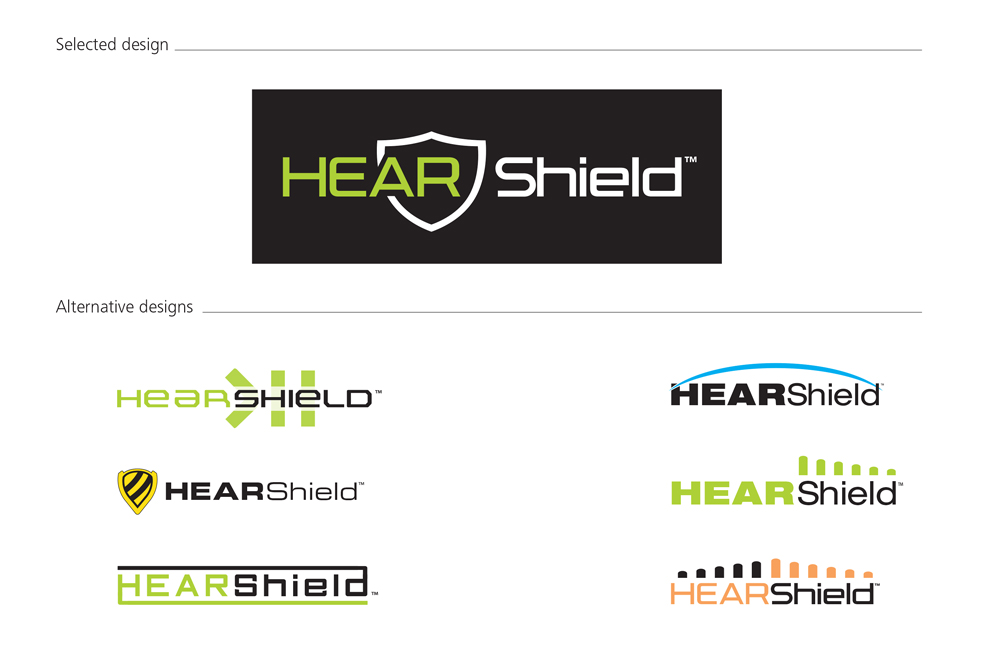 Alternate Logo Concepts
During the development process, IDU Creative presented seven logo concepts to management. One of these — the first presented — was exactly what the CEO and his partners were looking for, and this logo was finalized in several color spaces (full color, two spot colors, black and white, grayscale, reverse), and in various digital formats (EPS, JPG, PNG) for use on different media.