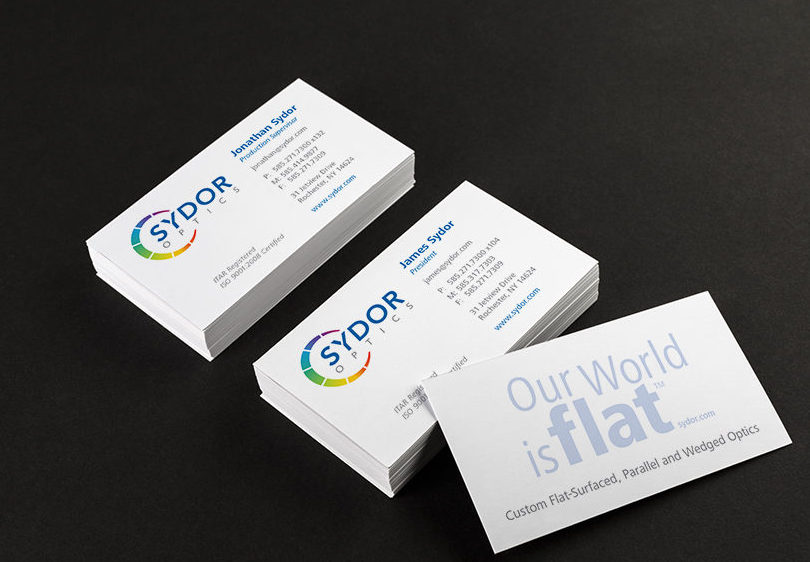 Sydor Optics Corporate Identity
Lead a series of management meetings with ten stakeholders, propose a variety of design options, then craft a new logo encompassing Sydor's heart and soul. With the team's approval, implement the visual identity on a range of corporate identity materials.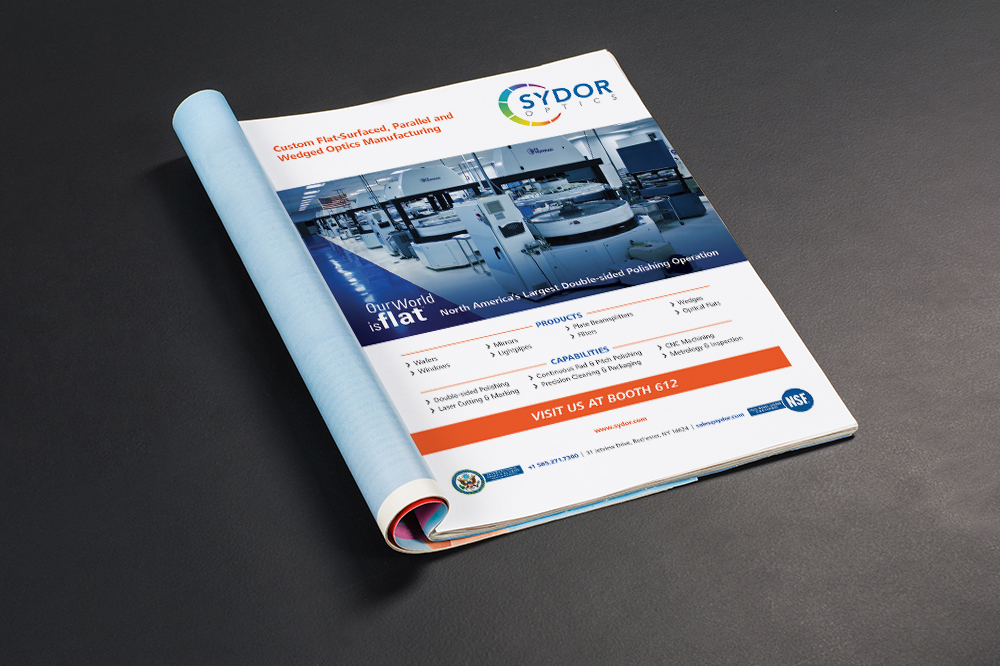 Sydor Optics Advertisements
Create magazine ads for trade publications with the goal of increasing reader engagement. Results based on a reader survey showed that the new ads were more engaging, attracted more attention, and were perceived by readers as more trustworthy.

SydorOptics.com Copywriting
Create content for 21 web pages with technical subject matter. Research topics such as light pipes, beam splitters and CNC glass machining, write 200–400 words per topic, consult with Sydor's technical staff, edit and revise as necessary.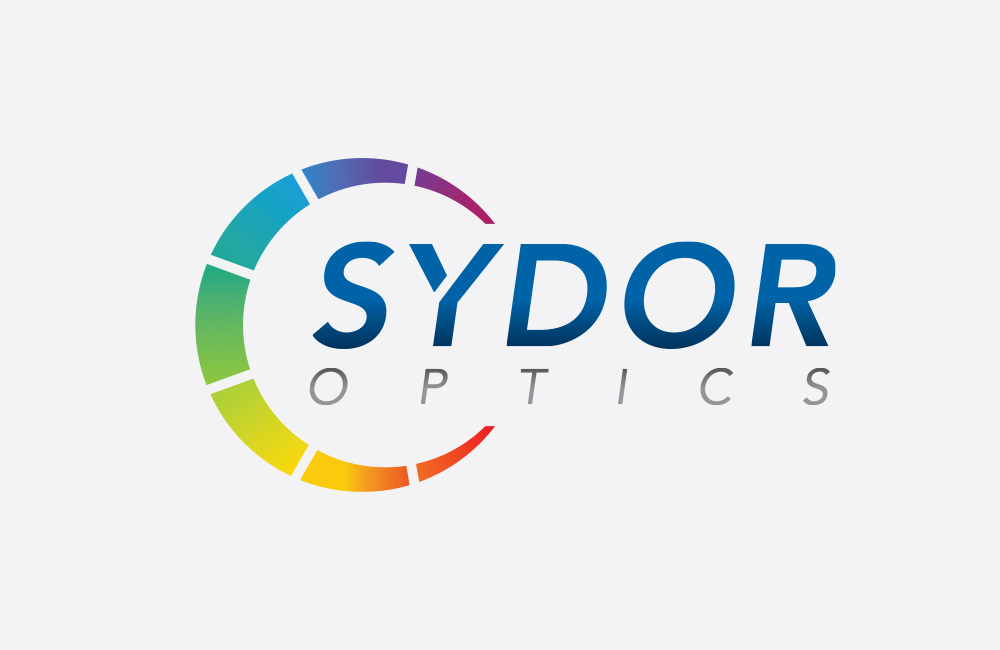 Sydor Optics Logo
Creative concept with many different approaches, client meetings and consultations, render final logo in several color spaces (spot color, four-color, black only and reverse) and various file formats (high resolution EPS for offset printing, medium resolution PNG for Microsoft Office applications, low resolution JPG for Web use)