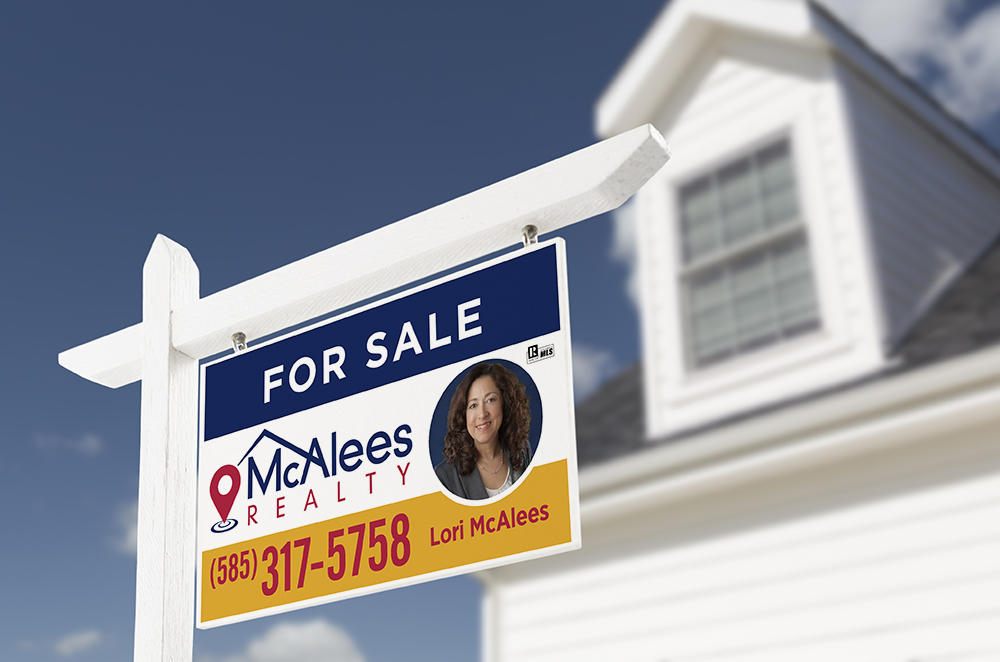 Real Estate Signage
Create distinctive, easy-to-read signage with various messages (e.g., For Sale, Open), from multiple realtors, to use for house openings, listings, and directions to real estate properties.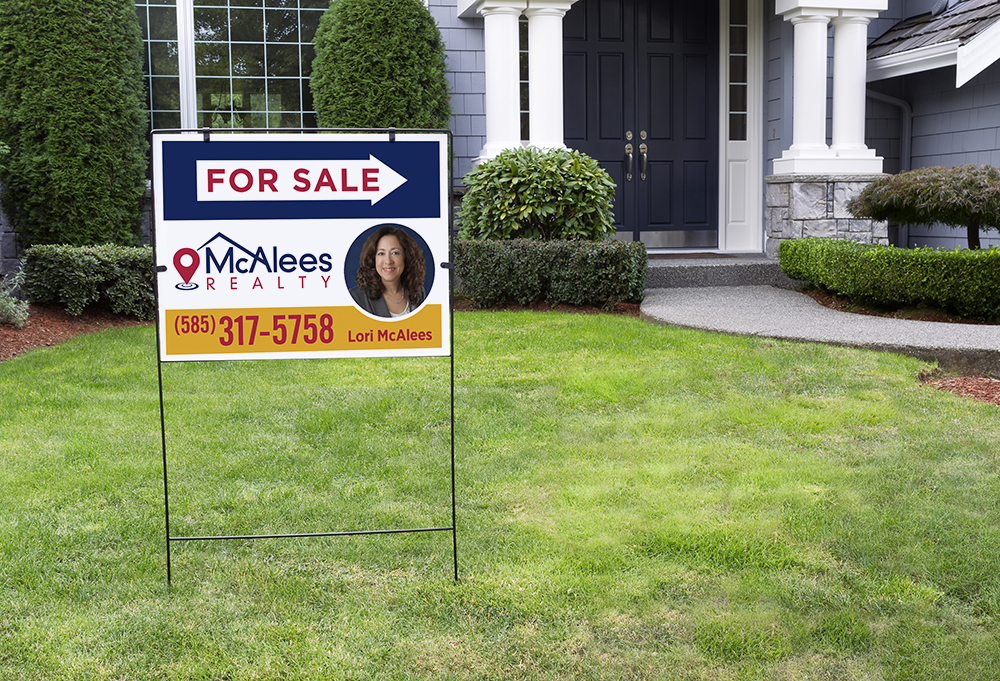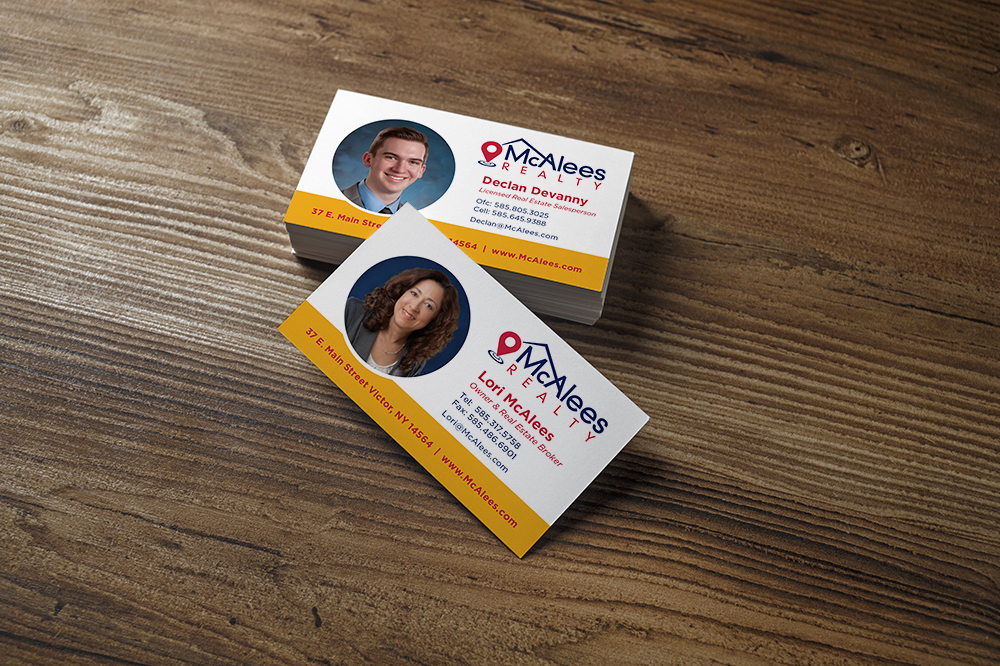 Business Cards
Design and print McAlees Realty cards. Business cards are an integral part of a realtor's business — the McAlees Realty cards are designed with red foil stamping on the logo to make them stand out, and the overall design echoes the yard signage for extra emphasis.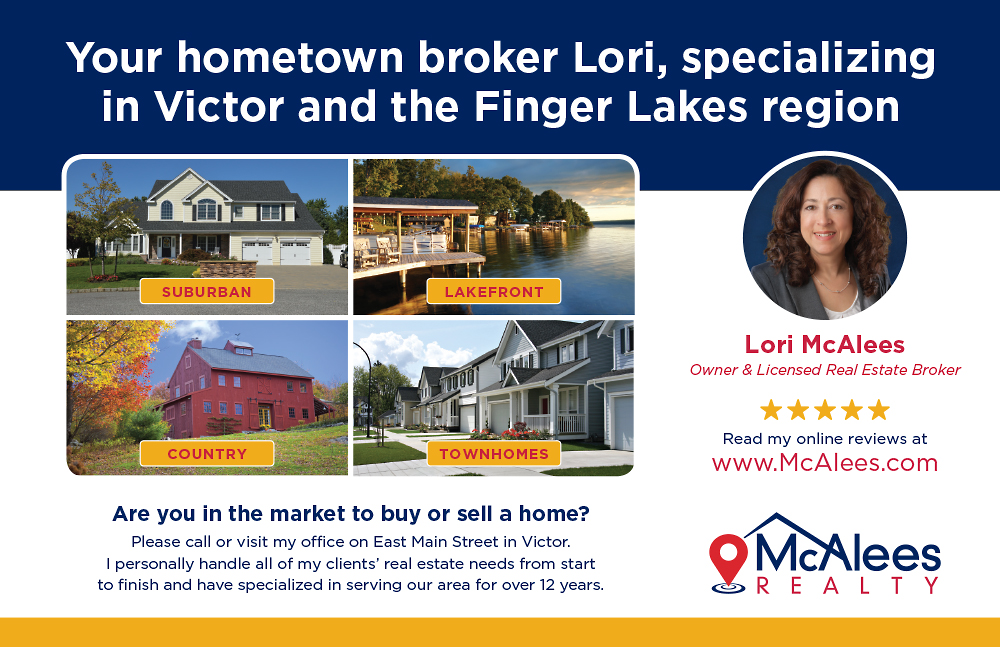 Direct Mail Jumbo Sized Postcards
Design a series of postcards to be printed and mailed through an online realtor's mailing list company. Initial response included good leads for a purchase and a sale, and other potential future leads.

Magnetic SOLD Car Sign
Created for multiple realtors to place as advertising on their vehicles.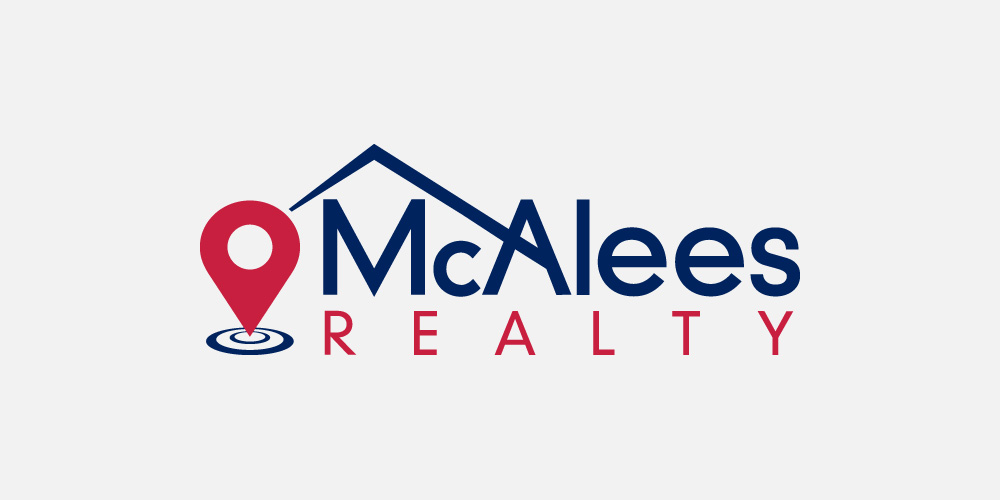 Logo Design
Create a logo highlighting the company name plus the concepts of an online map pushpin and roof line to illustrate a realtor's business.