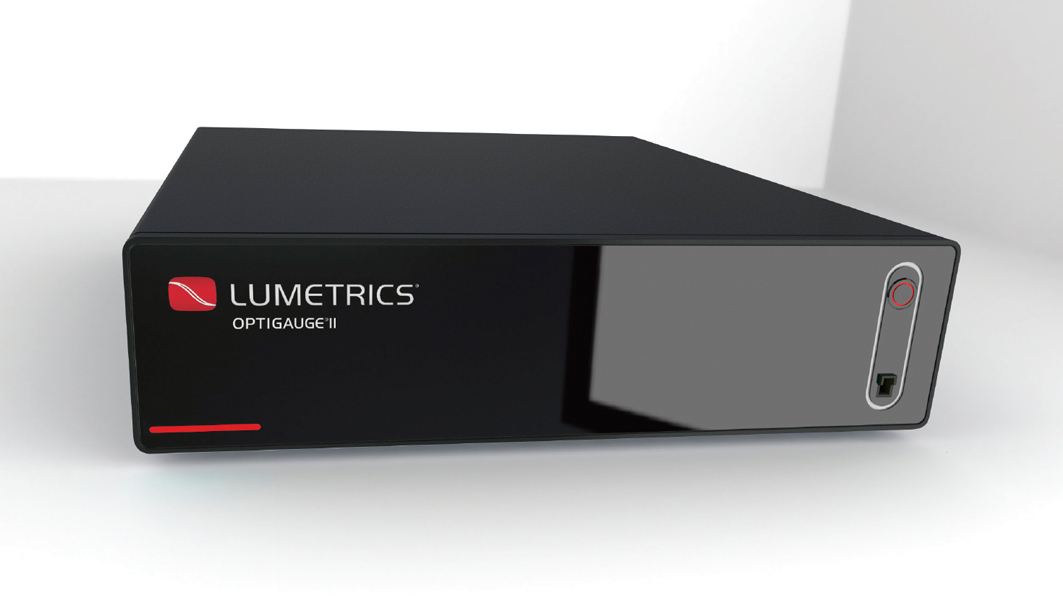 OptiGauge II Product Design
Meet with product design team, leverage brand equity while designing new look for five products, create sub brand logos.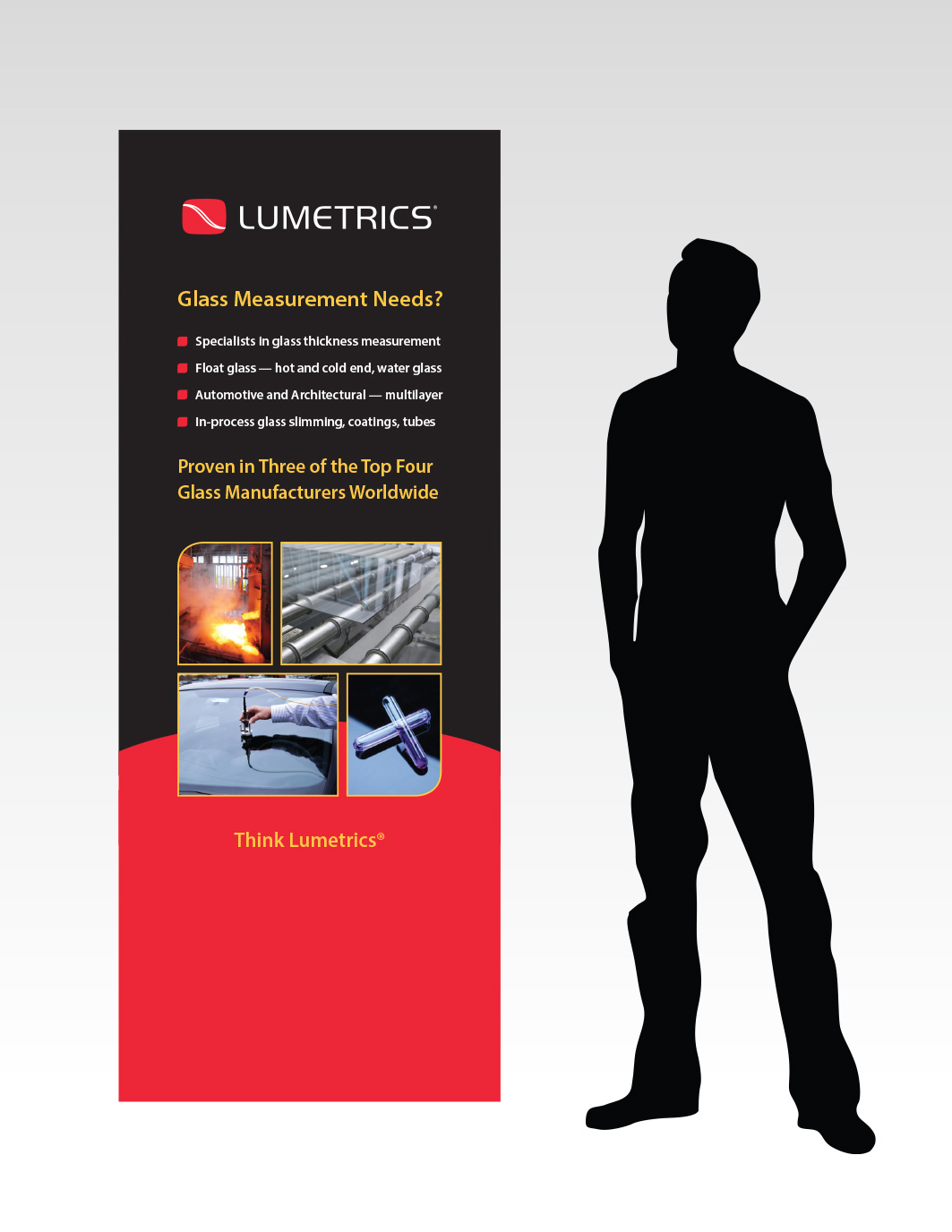 Tradeshow Banners
Attend product launch meetings, consult on promotional strategies and tactics for product launch, create complementary banner design for trade shows and product launch events.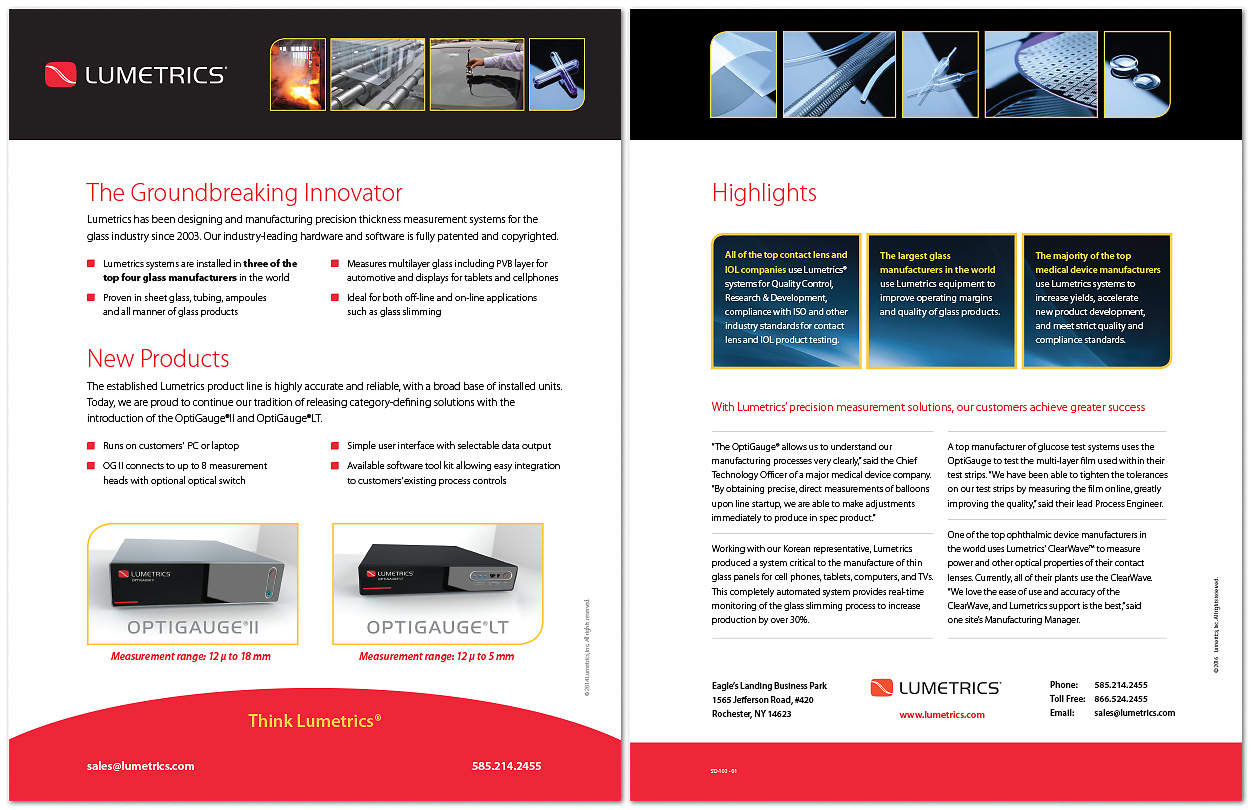 Lumetrics Data Sheets
Update sell sheet design to new look and feel, provide templates for in-house use.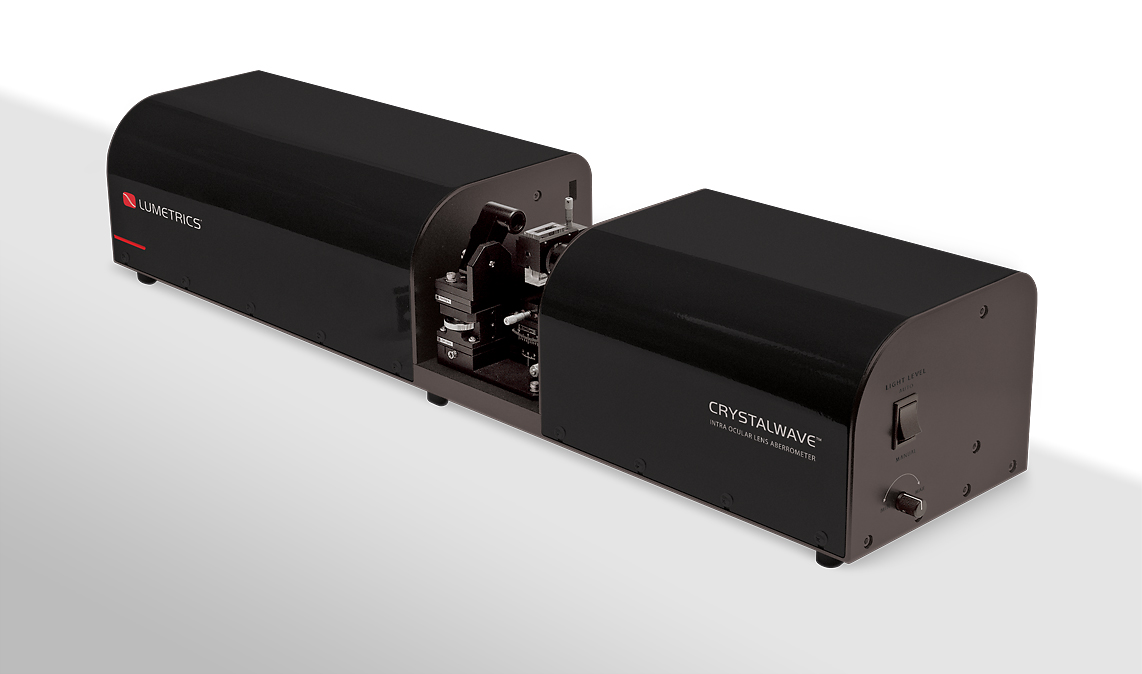 CrystalWave Product Design
Apply new look and feel to five thickness measurement systems — OptiGauge II, ClearWave, CrystalWave, OptiGauge LT, and OptiGauge EMS.